Guinean army stages coup, dissolves constitution and arrests President Condé
The fate of Guinea's President Alpha Condé is unclear after an unverified video showed him surrounded by soldiers, who said they had seized power.
Guinean special forces staged a coup on Sunday, capturing President Alpha Conde and announcing a nationwide curfew "until further notice" as well as the replacement of governors by the military.
The West African country of Guinea is rich in natural resources but years of unrest and mismanagement mean it is one of the world's poorest countries.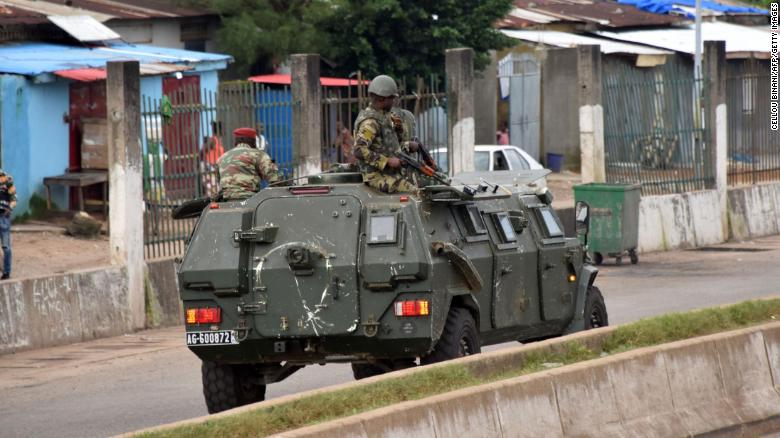 The TV address featured nine unnamed soldiers, several draped in the red, gold, and the green national flag, who said they had taken over because of rampant corruption, mismanagement, and poverty.
Calling themselves the National Committee for Reconciliation and Development, they said the constitution had been dissolved and that there would be consultations to create a new, more inclusive one.
Numerous reports say the coup was led by an elite unit headed by a former French legionnaire, Lt Col Mamady Doumbouya.